Latin america adult business expo, you have no idea on what you are missing if you have never been to the Latin America Adult Business Expo. Are you hearing the word for the first time? Well, there is no need to worry because it is merely a three-day adult business event conducted annually within Latin America. The dates of the events vary yearly. In 2016, the event was held from 10th to 12th July in Almirante Cartagena, but this year (2018) the event was held in Cali rooted in Colombia from 19th February to 21st February. The name of the event and be a bit lengthy, and Instead of referring to it in full, you can also opt for calling it LALEXPO.
Involvements of latin america adult business expo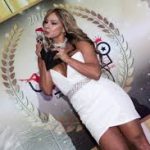 As mentioned, it is an adult business event. Therefore, the main involvements of LALEXPO are showcasing business products or one's business generally. Among the businesses that are highly promoted using this event include but are not limited to webcam modeling, software solutions, photography, billing, and video production.
Benefits of lalexpo
There are three main advantages of LALEXPO:
The event is an open platform for business growth because through showcasing your business and products, they become known by top companies which may increase their sales hence the growth of the business.
You get a lifetime chance of meeting successful people in a similar business niche as yours and learning some of the business tips from them.
Not only does your business get the opportunity of being famous but you as an adult business person gets the chance of being awarded at the event.
Sounds like a good idea right? Well, you need to be part of the next LALEXPO event but not so fast.
Becoming part of LALEXPO
It is both simple and challenging depending on the role you want to perform in the event. If you are only going for the purpose of attending then show then this is simple because all you need is to purchase your LALEXPO tickets earlier enough for discounted offers. However, if you want to become one of the nominees showcasing their business, then you need to be nominated. The good thing with the nomination is that it is open to all and fair.
You only need to inform your family and friends to nominate you into being part of the event. After this is done, you will await the results on LALEXPO's site and then select the specific category which you want to showcase your business. The more loyal friends and family members you have, the higher your chances of showcasing your business at the event and even winning various prizes at the event.
Join the 2019 LALEXPO scheduled for 17th-20th February by clicking here and be part of this great and happy family.
Disclaimer
LALEXPO is a business showcasing event for the adults. Therefore persons below the legal age of either 18 or 19, no matter how talented they are, are not allowed to be part of the event. Not because they cannot be part of the team but because activities taking place at LALEXPO are somewhat inappropriate for children.