Amateurtv How to become a model?
Amateurtv Are you someone who loves to watch live amateur porn? If so, amateur.tv might be the right place to go. With them, users are able to find a lot of variety, and a lot of unexpected bonuses. Anyway, let's dig deep and see what we think about this site!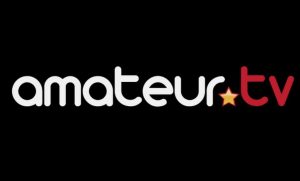 Things I Love

The first thing that I love about this site is that you can watch real sex. If you are like me, and like a more realistic style of porn, this site might just become your new favorite. With moans that actually sound realistic and girls who look real (not like they've had a lot of work done).

The second thing that I love about this site is that it is free to watch. There are not a lot of things in life that are free, and porn usually isn't. Of course, everyone will love this sort of freedom, when they don't have to explain unexpected porn names showing up on their credit card bill (try explaining that one to the girlfriend).

amateurtv
The third thing that I love about this site is that they have a lot of variety. There are girls, men, young people, older people, transsexuals, and more. All of them just ready to work it for the camera to give you a nice little show. There is a nice wide variety in looks too. There are models that are fat, skinny, average, etc. Of course, there are also big boobs, small boobs, red heads, etc. The variety helps make it so that you really never get bored with watching the models doing their thing.




What I Don't Love on amateurtv

The first thing that I don't love about amateur.tv is that the quality is almost always not so good. If I am going to be enjoying myself looking at some girls or guys, I'm going to want to make sure that the quality of the video is good. There's nothing that sucks worse than having to deal with not being able to properly hear, or having to deal with in and out video quality.

The second thing that I don't love about this site is that the site looks like it was thrown together in one night. The whole thing looks very scammy. Of course, it's real, the site just looks like crap (that might just be because they are new).

Final Thoughts

Amateur.tv has a lot of great features, but it also has some bad ones. I love that the whole site is about realism, they have a lot of variety, and that the site is free to use. All of those features are hard to come across in a site. I don't love that the video quality is not always the best, and that the site looks bad. They really could use some improvement in that area. However, the site is relatively new, so they could still be working on the look. All in all, even with the cons, this site is a great place to go when looking for free, live amateur porn.