Have you ever wished that you had more control over the way your site looks? Perhaps you with you could do something specific with your gallery, but you don't want to be bothered with learning to write a bunch of code?
So have many, many other webcam models. That's why Camgirl Live Editor is gaining such popularity. It makes it easy to modify your template without having to sift through hundreds of lines of code just to get it done.
Camgirl Live Editor is not something you would use to build a template, however. It is simply a tool made to make it easy to edit your existing template and help give it a more creative, "you" treatment. With this tool, you can easily choose from a template gallery, change to new template, and then start swapping out images and other bits as you see fit.
The user interface is the part of your website that the user interacts with. It is what most people consider the "website". It is the visible part of the site that the user interacts with by scrolling down, clicking, etc.
The user interface used by Camgirl Live Editor is designed to be straight forward, and allows you to modify the user interface of your site by modifying its template. This is done by providing you with several tools that are displayed right on the page.
The editor has a lot of resources that you will find useful. These include components for uploading and swapping out images to be used as the graphical element of your site. It makes it easy to edit and save customized projects from most websites you will find online.
Some of the most popular uses for Camgirl Live Editor include making templates for Chaturbate bios and customized profile pages for MyFreeCams. It was designed with quickstart in mind, and allows you to easily import your designs for Chaturbate and MyFreeCams. Camgirl Live Editor also makes it easier to customize the canvas/meme output at Cam4.
Other platforms where Camgirl Live Editor has become popular include Niteflirt and Camsoda.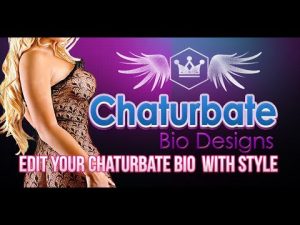 Stand Out From The Crowd
Thing about it. If your profile looks like everyone else's, you won't stand out. Compared to the models who have customized profiles that look good and match their personality, you will look like an amateur. The camgirls with customized pages will look professional. They will look like celebrities. These girls will find more viewers in their shows, get higher tips and increase the frequency of the tips they recieve.
If you take your career as a model seriously, you owe it to yourself to put your whole self into it. You are a brand, and you need to start establishing that brand, setting yourself apart and making it so that you (and your brand) are instantly recognized.
This is where Camgirl Live Editor comes in, to make this part of your job as easy and as painless as it can be.