Are you a webcam model wondering which site will be convenient for you? Consider registering with 5 points model management. Based in the United States, 5 points model management is a registered modeling company that has been in the industry since 2007. Its primary role is not only ensuring that their models are paid handy but also to provide their models with ethical opportunities that match their desires.
Here are the top-ranked experiences of working with 5 points model management other than the two apparent merits listed above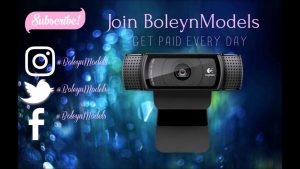 Easy application process
An application is a necessity for all modeling sites. However, while some sites offer technical application procedure, you do not have to struggle with the same when it comes to 5 point model management. Typically, the application can take you 3-5 minutes, and once you have submitted the application with the necessary documentation like the ID, for instance, it takes a maximum of two days before approval.
Training opportunity
Things get better with 5 point model management. After approval of your submitted application, you don't have to worry if you are not a guru in the field. Influencing this is the fact that the site sent you an email informing you of the necessary documents you need to get started in your listed field. The documents include but are not limited to a Performer Application download link and a Performer Handbook.
Limited but best paying channels and rates
The general pay of clients of 5 point model management ranges from $6-$9 per for the private shows. Although this may sound less to you, it is pretty much enough once you have a large and reliable fan base. Concerning the commission, the company rates begin at 26.67%, but this may go up to 30% based on your income.
If you thought the commission was the peak of the site's payment, you are wrong because along with this, the company offers daily bonuses as well as other tips from $50- $100. It also gives luxury resort vacations. Working with the site guarantees you an income of $400. Yes, it sounds somewhat awkward for beginners, but with no time, you become assured of reaching this target. You can use either payonner or paxum to make your payments whose minimum payout is $ 50. However, in case you confused between choosing payonner and paxum, always go for payonner.
Easier use
There is nothing as frustrating as a modeling site that is frustrating like handling a model software and interface that is complex. In recognition of the difficulty, 5 point model management made their software and interface pretty much easy to use which is an advantage to the models of this site.
Sincerely, you could not ask for anything more. 5 point model management is the place you need to be, right? In case you answered yes, feel free to register by clicking on this link.
Disclaimer
Make sure you are of legal age as your national ID is a necessity.