As a model, you must have a dream of making good money out of what you are passionate about doing. Currently, various camming websites offer models a chance to provide content and live webcams. XCams is one of the top European camming platforms that every model should think of joining for better deals. The website offers various earning opportunities as well as career development hence you have every reason to join the site. XCams admits all models regardless of your gender, and you can also perform with your partner. You can also earn through referral bonus for all new customers you refer to the website. There is a chance for every model on XCams which makes it one of the leading camming site not only in Europe but globally.
What Are The Qualifications To Join XCams Model?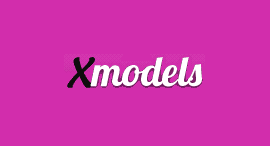 Any model aged above 18 years is eligible to join the modeling platform and be able to earn a living and grow his/her career. Upon registration, you will be required to prove your age by providing the relevant documents. You must also meet the stipulated qualifications which are as follows:
You must have reliable and high-speed internet for easy uploading and transmission of content.
You should have a high-quality HD webcam to make good money on the website.
A good computer is required that can support live streaming without any problems.

Creating an account on XCams is something you can do within minutes and start earning as long as you meet the requirements. Any model above 18 years can register by visiting the site and click on the register option. The website will open a new window where you will have to fill the registration form with your email, username, date of birth and the password you will be using to access your account. You will then have to provide your data and documents to prove your identity. Click here to register.
Why Join XCams?
XCams is amongst the top camming websites in the world with millions of users hence giving every model an excellent opportunity to create a fan base. As a model, you will like to showcase your skills to the whole world and XCams gives you that chance. You can make good money by providing content on the website as well as learn from other models available on the site. You can also earn through the chats where the users will pay to chat with you privately. The chat pays are as follows;
Free chat; here you have to tease the users to pay for a private chat and accord him/her your attention. You should only use this platform to convince users to subscribe for you to earn.
Private chat: this service is only available for the visitors who pay, and it's paid per minute for those who want a private chat and attention. The visitor should pay high charges if he wants to have a conversation with you privately.
Group chat: here a model chats with visitors on the group, if you have like three visitors at once, you earn for three minutes in just one minute. This can be a great way to make quick money from the website.
The XCams camming site offers you various opportunities to make money as a model once you become a member. Register today and start earning.