How to sign up on Model Centro?
Model Centro is the place to go for models that are looking to create their own fan site. For years they have been the trusted source for cam girls that are looking to do more than just get paid to do a job. The women who come here are the ones that are looking to make a career.
Become Your Own Boss
With their site you will have the chance to make it on your own like never before. If you are tired of making little to no money with dead-end jobs, or are tired of coming with an unsteady pay, this is the way to go. By building your own site you can then become your own boss, and that means taking charge of your career! ModelCentro.com will have no say in what you do with your site, you will get to pick out the style, and decide on the content.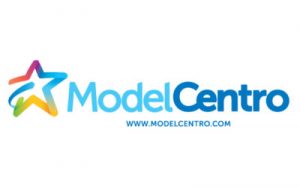 Grow On Your Own
Model Centro works by helping models like you make money from and expand upon their existing fan base. Of course, the money will come monthly (which is amazing!). With their platform you can build a fan site that is personalized, pays out, and looks good, all for free! The best part is that they are there to help cam girls, meaning that you won't have to do this alone if you don't want to.
How It Works
When you create a site on this platform you will be able to post any videos or pictures that you want to without having to worry about rules (unless it is against the law). ModelCentro.com does encourage you to have fun content that engages the fans. However, you have free reign on what you do on your site.
Training & Support
With Model Centro models will have the chance to learn how to run their site and make money from it by making use of the training offered. You will be able to create content that is personalized the way you want it to be. Cam girls will have the chance to develop their brand and image with their fan base. It will be easy to make loads of money.
ModelCentro.com offers you a support network that will be there for you every step of the way. They are going to give you access to all the training materials you would need for building your site (videos, live webinars, etc.). Of course, you are going to have to deal with social media, coming up with the content, and interacting with the fans. However, they will help you out whenever you have trouble or any questions. They have been helping models make careers out of their jobs for years now, and they are good at what they do. They have experts just waiting to make a difference, experts who have a lot of knowledge in the industry. They know exactly what you need in order to succeed, which is why they are the best place to go when trying to build your fan site.