While there are various webcam websites available in the industry today, CAM4 is killing it in the industry. Not being judgmental but based on its popularity I still fail to understand why you as a webcam model are not making your priority. Perhaps you have your doubts about the site, or you know nothing about its existence but not to worry because here is a little bit of its registration, use, and importance that will make you started immediately.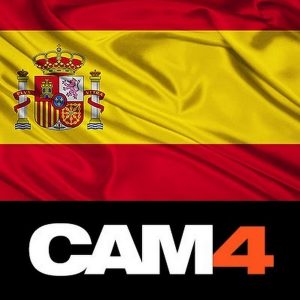 Forget the long procedures on other webcams. Here, you only complete three steps and are ready to go. After clicking the "create free account" button available on the top right of cam4.com site, create an account that describes your personality using an email address either Yahoo or Gmail that's different from your mail.
From here, you will verify the code sent to your mail by clicking it in the mail. After this comes the fun part which is setting your profile then you are done and ready to begin your performance. Hey, do not forget to use the most appealing photo and catchy details as they will earn you more viewers which will be advantageous on your side.
Essential to point out is that the steps will not work well if you are a model under the age of 18. Attributing to this is the requirement of two forms of identification that confirm you are of legal just like other sites do


Get started by clicking here
Using CAM4
It is simple! Log in to your account then click on the start broadcast button available at the top of your account. A notification on the devices to use will appear, and you are free to allow or deny. From here, customize your room by giving it a brief title or description there then start broadcasting.
Before you proceed with your broadcast tag these tips along. One, ensure you have a stable internet connection so that your clients do not get bored and pissed off. Also, make sure that you are utilizing a high definition camera because your viewers prefer quality videos. Along with an HD camera, make sure you have proper lighting and that the background you are in is exceptionally clean.
Why CAM4
There is nothing as boring as being a webcam model for a site that is still trying to find its way in the game, right? With this in mind, you can trust that this is not going to be you if you are a CAM4 model because the site ranks about the leading in the industry. In a way, this insinuates that you will have a plethora of viewers hence more money.
Secondly, you are the owner of your action as there are no specifications on the time when you should conduct your broadcast activity. The third advantage is that the site offers training to its models in case you are not a guru in the field but desire to be one. Also, the models get 60% of the total earning, and you can earn at least $4000 monthly.