How much you make annually really depends on you as a camgirl. The typical cam girl will make anywhere from $100,000 a year to $500,000 a year. Big difference, right? That is because it all depends on multiple things.
Cam girl :Time You Can Put In
Now, when I talk about the amount of time that you are willing to put in, I'm not just talking about how much time you are willing to put in on cam, but also the amount of time you are willing to put in off cam. You are going to want to split your day up in to sections as a cam model, making a regular daily schedule. The normal cam girl schedule should have on cam time of at least 4 hours, 1 hour of posting time (links, blog, Facebook, Twitter, etc.), 1 hour of fan time, and 1-2 hours of gathering items to sell and picture taking.
Camgirl:Time On Cam
The amount of time you are willing to spend on cam will determine the bigger amounts of your income. This means that it is important that you put that as your highest priority. The average model spends between 2-6 hours on cam. If you are wanting to make the big bucks, you are going to spend more time on cam. This means that you should be calculating how much free time you want (do you want weekends off, are you the type that works 7 days a week with random holidays?). After calculating how much free time you want, make sure that you schedule a reasonable amount of time on cam. I highly recommend at least 4 hours of cam time to make a decent amount of money.
Time Posting/Promoting
Your second priority as a model is going to be promoting yourself. You should spend at least an hour a day on your social media accounts and blog accounts posting about your life and linking to your cam. The more you post, the more users you will get.
Camgirl: Time For The Fans
Now, you may think that the time you spend on cam is your time with your fans, but that is just not the case. A good model who wants to make the most money will be privately messaging (using your cam company's platform, you are not going to want to message via cell phone, email, or social media unless the user pays for that privilege) her fans. However, only take at most one minute messaging each fan per day, spending at most one to two hours with fans. This means that you will have to rotate fans each day, making sure not to miss a fan. Just say things like, "hi, (insert name) how are you today". Make sure the message is not always repeating, I personally choose between 6 random messages every day, and then respond back once to them after they respond (that's it, just one time).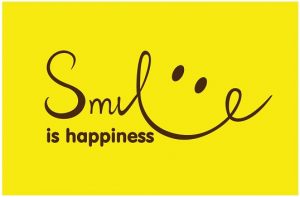 Time Spent Selling Items & Taking Pics
Your fourth priority is going to be taking pictures as well as finding other items to sell. Items to sell could be anything from your used panties to dates with you or your phone number (buy a phone specifically for this, do not EVER give out your personal or work phone number, emails, etc.). Of course, when taking pictures you are going to want to take great angled shots and play around with filters, so while the selling items stuff might not take much of your time to update, you are probably going to want to spend at least an hour taking pictures to sell.