Camming is among the online jobs that are making webcam models grow wealthier by the day. While you are familiar with popular sites like cam4, you should also try out the ifriends site. It is among the fast-growing camming sites in the industry that offers equal chances to persons of different genders including but not limited to transgender, female, male and plus couples. Interested in knowing how ifriends work? Read through this piece below because it does not only guide on the registration requirements and procedures of using this site but also expounds on the benefits that come with using the site.
Getting Started On Ifriends Site
You cannot become a model on ifriends without registering on the site. Unlike other sites, registration on ifriends is easier than you can imagine. You only need to create a personal account with ifriends here then proceed with verification and setting up your profile. However, you cannot proceed with these simple registration steps if you are under the age of 18. The site is strict on this bit of registration hence you will be asked to submit a digital copy of your identification card. If upon scanning your ID detects valid, then you are free to register for an ifriends account and be a boss lady like your fellow cam models.
Broadcasting On Ifriends Made Easier
If you thought the ifriends registration was easy then using the site as a model is even easier. It is more of login into your Instagram and facebook account. Yes, it is just that! You log in to your ifriends account click start button, and you are ready to begin your broadcasting. However, always remember to have a stable internet connection, this will mean faster upload of your videos which clients prefer. An unkempt environment is a turn off for majority of your viewers, therefore never tire from making your background neat. Also, ensure that your camera and lighting is on point because a poor quality video will not get you making more cash as the clients' desire and like quality videos.
Why You Need To Be On Ifriends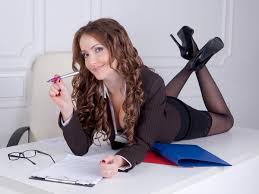 Ifriends account does not force you to pay for some unreasonable charges. You are given the option of choosing to pay for chargebacks or not. In case you don't want the chargebacks you register your account under Guaranteed Payment Options earn a whopping 35% profit which is not that bad. If you are the type of model, who does not mind the chargebacks you then choose the standard plan and get 50% of the total profit generated from the site. For each referral you make on ifriends site, your action is appreciation as you get 100% of the profit of each member you invited.  Secondly, the site is not flocked by cam models hence a good opportunity for you to make good use of the site and earn regular clients before it gets flocked soon enough. The weekly bonus offered to top twenty models on this site is also another reason why you need to register as their model today itself.